310. 315.9770
WEST LOS ANGELES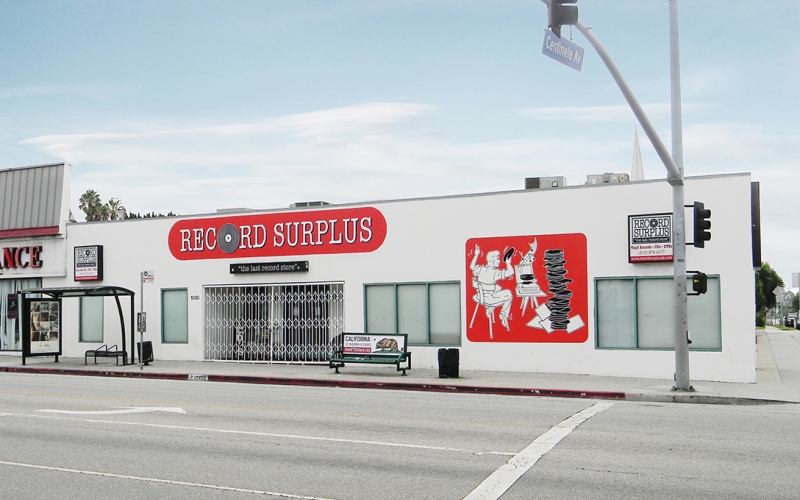 Since 1985, Record Surplus has been selling and restocking vintage vinyl records of genres including Rock, Oldies, and Reggae. The store occupies 4066 square feet of the center and is the second largest tenant, with the largest being Painless Productions at 5408 square feet. Jim Casey's production company, which opened in 1995, has completed numerous notable projects featured on the Discovery Channel, as well as Lifetime Movie Network and A&E. Other tenants in the center include My Gym: a children's fitness studio, a Technical Audio Video store, and a Black Box Theater.
12416-30 Santa Monica Blvd., West Los Angeles, CA 90025
17,227
1945
Michael Pakravan (Kennedy Wilson) 310.887.6212 and Ed Sachse (Kennedy Wilson) 310.887.6250
Kennedy Wilson, Pam Dart 310.887.6239
Record Surplus, My Gym, Black Box Theatre, Technical Audio Video, Printing Innovation, Painless Productions, Inc.
Santa Monica Mazda, Keyboard Concepts, Red Nails
Demographics
$119,836
$1,047,000
31,000 cars/day